~ Fresh Cuts of Beef ~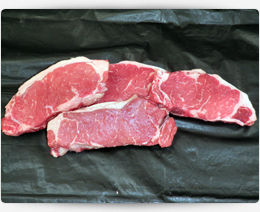 Steaks…
We have a wonderful selection of steaks that will surely please you and your dinner guests!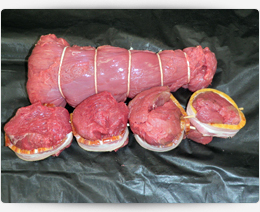 Beef Tenderloin…
Make sure to try our greatly priced Beef Tenderloins!!We sell hundreds every day!
You choose if you want it left whole or cut into Filet Mignon at no additional charge!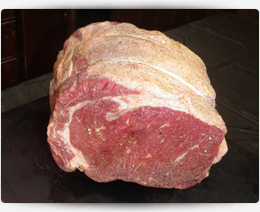 Prime Rib…
Perfectly aged and seasoned to perfection – a TREAT anytime!
Flavored Burgers…
The Famous 1/2 lb burgers are AWESOME!
Some of our flavors include….
Bacon/Cheddar Burgers
Mushroom/Swiss Burgers
Pepperjack Burgers
Philly Cheese Steak Burgers
Chicken/Bacon/Cheddar Burgers
Buffalo Bleu Chicken Burgers
~ Fresh Pork ~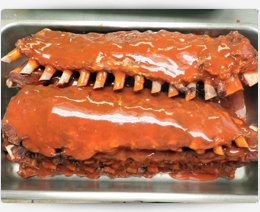 We offer a great selection of fresh pork chops, baby back ribs, country style ribs and spare ribs.
Try our Famous BBQ ribs – ready to heat and eat – great quick dinner idea!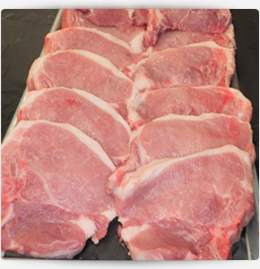 Thick Cut Pork Chops…
Flavored thick cut pork chops are always a hit – flavors include: Cajun and Butter Garlic.

Stuffed Pork Chops…
Thick cut pork chops filled with homemade stuffing.
~ Fresh Chicken ~

Chicken Breast

Boneless and Bone- In

Amish All Natural Whole Chickens

Our Chicken Breasts is All Natural with No Hormones or additives

TRY OUR…
Ground Chicken and
Ground Turkey
100% Ground Breast Meat
(No Fillers or Additives)